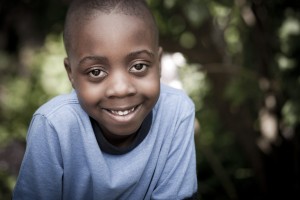 Who does CASA help?
Every year, children are reported abused or neglected. Some of them must be removed from their homes because it isn't safe for them to remain. Many enter foster care and wait for the complex process in which a judge will determine where they may safely and permanently live. During this time, they may move from one temporary home to another.
What is a CASA Volunteer?
CASA volunteers are the voices for abused and neglected children in court. These community members are trained to gather information that helps judges decide the best possible outcome for these children. Volunteers undergo 40 hours of training, plus continuing education opportunities, in order to best serve the judge, who ultimately makes the decision about the fate of the child. To learn more, click here.
What is our Impact?
CASA volunteers get to the know the children, review records, research information and talk to everyone involved in a child's life — social workers, attorneys, judges, parents, teachers and family members. The volunteers then submit a report to the court that helps judges decide the best permanent home for the children. For CASA volunteers, the ultimate goal is to help ensure that children in protective care find safe, permanent homes where they can thrive. Some children reunite with parents or relatives, while others make a connection with adoptive parents. A CASA volunteer is a constant during a frightening, uncertain time. Few volunteer roles have such a critical and immediate impact on the life of a child as that of a CASA volunteer. To learn more about CASA's outcomes, click here.